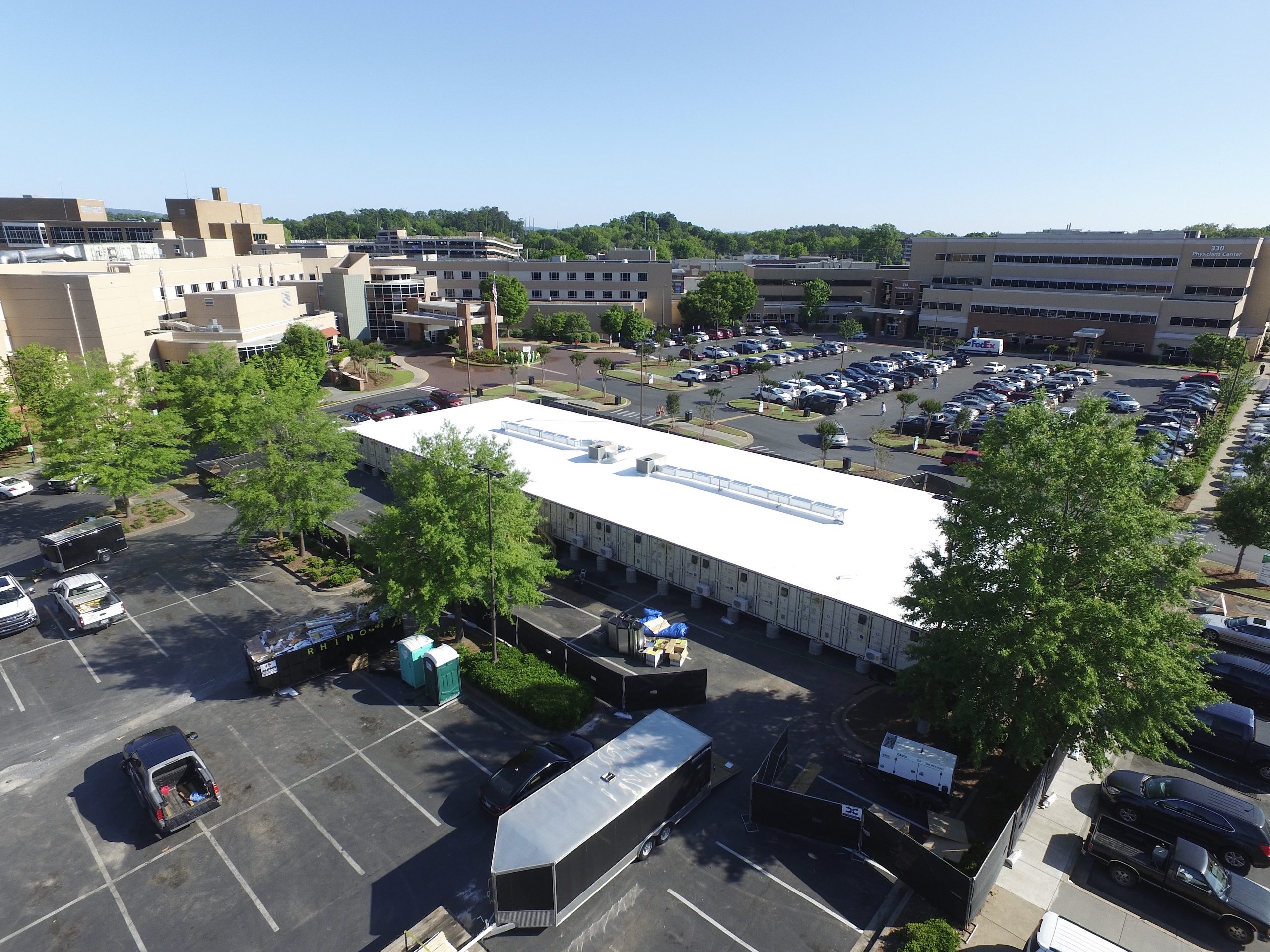 Turning Shipping Containers into Intensive Care Units to Fight COVID-19
Countries around the world have been struggling with the uncertainty of when and how quickly the virus will spread. COVID-19 patients can require lengthy stays for treatment in intensive care units, which has overwhelmed many hospitals. Many areas in the United States have now set up field hospitals to supplement medical facilities.
Shipping containers have emerged as a solution to rapidly expand hospital capacity and to reduce the pressure on governments that are dealing with a healthcare system crisis. Container-based medical facilities are freestanding and easy to transport, providing flexibility to deploy units wherever they are needed.
MODS ICU Structures
A majority of MODS medical structures have been outfitted to be intensive care units placed nearby or in the parking lot of hospitals. Production has been rapidly scaled up so that medical facilities can be up and running within 4 weeks.
For ICU structures, all individual units have negative pressure to fit the standards for infectious disease isolation units and are equipped with everything needed to treat coronavirus patients. These patient rooms each have individual HVAC, TVs, and an area for visitors.
Supply rooms, a pharmacy area, and nurses systems are also part of the facility with an installed HEPA filtered air system to keep the air clean through the building.
A recently built 10,500 sq ft structure for FEMA with 20 full ICU beds. Each room is 320 sq ft.
What will happen to the units once the COVID-19 pandemic has run its course?
It's possible that many of the modular ICU structures will remain in place for the foreseeable future. Due to the flexibility of shipping containers, the units can be modified for re-use. The structures can also be easily stacked and stored, ready to assist in any future disaster relief efforts.
Due to the COVID-19 outbreak, we are increasing and prioritizing production on all medical structures. Contact us today for a quote and to immediately get production started. We are available by phone (920-574-0215) and email 24/7.